Better Backup Recovery
If you should find yourself unexpectedly tally-less — maybe you lost your device or maybe there was a glitch in the matrix — it's now way easier to recover your data: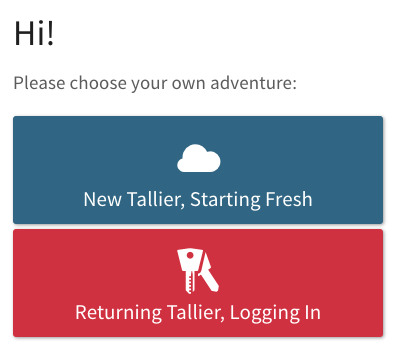 Just choose "Returning Tallier, Logging In" from the home screen.
Note: In order for us to locate your backup, you'll need to have previously answered our security questions or saved your encryption keys. Make sure you do that ASAP by going to the Security section of the app.
If you keep forgetting to do that, don't worry — there's now a reminder in the app that will pop up periodically until you do it.