Time to Get Serious About Security
Quite soon you'll have the option of regularly backing up your TallyLab data to the cloud. If you lose your device, this remote backup will be a convenient way to restore your data.
Since your data in TallyLab is always encrypted, you'll need encryption keys in order to restore from a backup.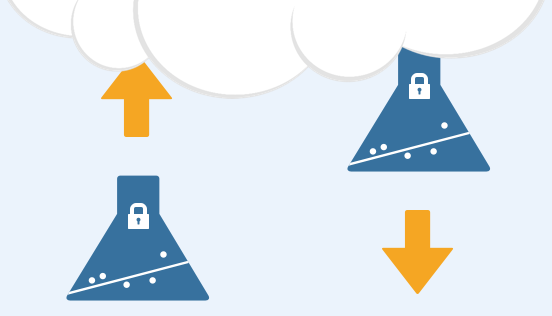 There's a lot more detail on our support site about what encryption is, what encryption keys are, how TallyLab handles these things, and why we don't just use passwords like everybody else: TallyLab Security »
But the important takeaway from this email should be:
The next time you open TallyLab, we need you to take a one-time action. We highly recommend Option A, which gives you a way to regenerate keys if you lose them, but you can do either of the following:
A. Generate new keys by answering some questions
Go to the new Security area of the app, click on "Generate new keys by answering our questions" and answer the series of autobiographical questions we've assembled.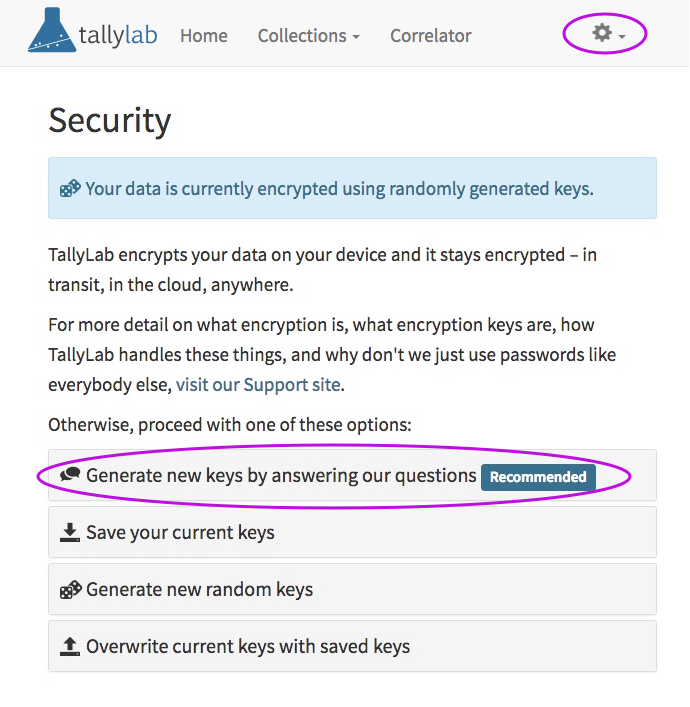 B. At the very least, save your current keys
Go to the new Security area of the app, click on "Save your current keys" and then download your key file and keep it somewhere safe.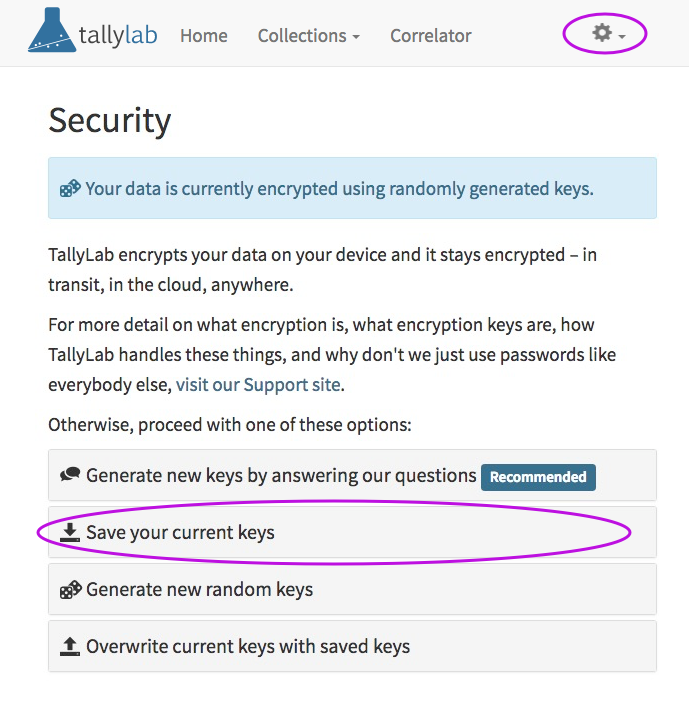 Again, for more detail on all of this, see our support site: