A Little Light Crowdfunding, Perhaps?
The current "classic" version of TallyLab will always be free to use, but TallyLab isn't free for us to make. If you find the app useful, consider contributing to our efforts via the new billing form in the admin section of the app.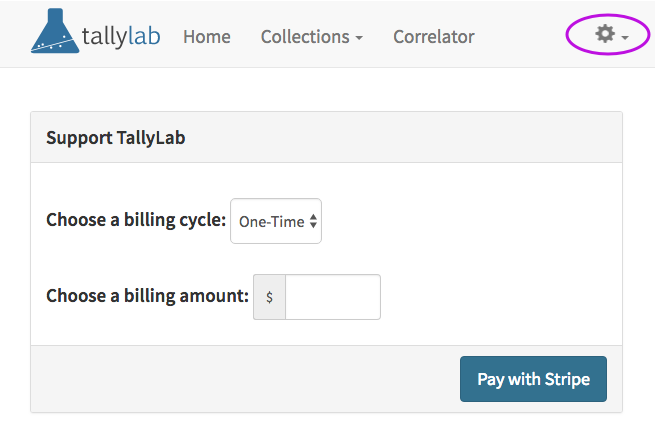 Contributing now will fund continued improvements of the app, and will serve as credits for upcoming premium features:
External sources of data, starting with weather and Google Sheets.
Remote backup of your data, in case you lose your device (see below for interim tips)
Shared tallies. Maybe you and your roommates need to keep track of whether the cat was fed today, or maybe you want your doctor to have read-only access to your sleep tally.
...and oh so much more!